Festival Draw
The 2022 Festival raffle will take place at the end of the May Festival with the draw planned to take place during Interval of the Closing Concert on Sunday 15 May 2022. The first batch of tickets will be circulated with the March edition of the Radyr Chain but more can be obtained from our distribution points across the village or at any of the Festival Events.
The list of prizes available in 2022 will published shortly on this site along with details of where to take your completed ticket stubs.
May 2021 Competitions
The following competitions were run during the May portion of the 2021 Festival. The results of these competitions can be seen in the review of this portion of the Festival
Photography Competition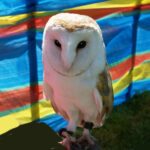 A photographic print competition organised by members of Imaging 2000.
Prints should be a minimum of 10" x 8", mounted on coloured card.
Competition entries to David Cargill, 8 Llwyn Drysgol, 029 2084 2034 by Saturday 23rd April. Entry Fee £2 per picture.
Trophy and cash prizes to the winners. Exhibition of all photos at the Festival Fete in the Old Church Rooms on 30th April starting at 12 noon.
See the full competition rules
Painting competition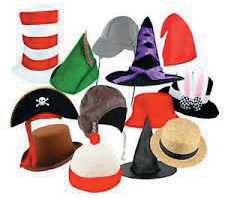 Theme "Happy Hats".
Under 7s A4 colouring – outline to be provided
Original blank drawings for colouring, by local artist Keith John, will be made available through Bryn Deri and Radyr Primary Schools and will also be available to download from this website in due course.
Over 7s Free hand drawing
The over 7s may prefer to prepare a free-hand drawing on the theme.
All entries to be ready by 4pm on Wednesday 28 April so they can be judged in time to be displayed during the Festival fortnight.
See full rules and download colouring images
Schools Literary Competition
Theme: "Happy Hats"
A poem or piece of prose on one sheet of A4.
A competition for local children. Entries required at your school by Monday 25 April. Judging will be on Wednesday 27 April.
Winning entries will be displayed in The Hub during the Festival and on our website.
A trophy will be awarded to each local school and prizes will be awarded to the winners of each age group.
Prizes Sponsored by Radyr & Morganstown Community Council.