Radyr & Morganstown Festival 2022
Updated 20 May 2022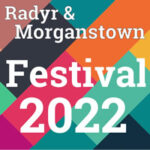 At the Closing Concert on 15 May 2022 we announced an interim total of £5,000  for our Charity, Headway, Cardiff and South East Wales. With money still coming in and to be counted we expect this is still to rise. If you have money still to give please do so through our JustGiving Page.
After two years of a pandemic with many events cancelled, it was great to be able to hold this year's Festival with much lower levels of Covid restrictions. The theme for this year's Festival is 'Happy Hats ', thank you to everyone who wore their Happy Hats to all events!
The work of the Festival Committee continues as we wrap up this year's Festival and are already starting to plan for 2023. If you would like to be involved then please get in touch.
Please note that, due to the uncertainties relating to the COVID-19 pandemic, the list of events is subject to change at short notice. We will endeavour to keep this Festival website up to date alongside announcements on the RMA Twitter Feed – @RMHub
---
Featured Events