What is the Radyr & Morganstown Festival
A two week May Festival held within the Radyr & Morganstown communities, organised by the R&M Association. Hosting multiple events arranged by local groups to suit all interests.  The Festival aims to bring the community together whilst simultaneously raising funds for nominated charities.
The Festival Theme this year is 'Children in Action'
For 150 years, Action for Children has provided a wide range of expert services to support some of the UK's most vulnerable children and young people, from before birth until they are in their twenties.
To continue our vital local community work we urgently need funding. Delivering interventions and preventing situations from escalating is expensive, but necessary for the emotional wellbeing of the children we exist to support. If we can invest in preventative measures, it will reduce the need to refer to specialist support to emergencies only.  To read more about Action for Chidren, follow this link.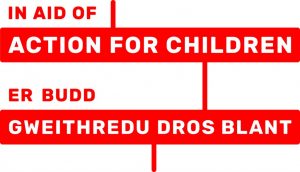 A Message From Our Chairman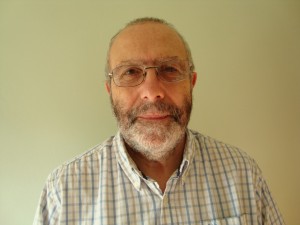 Welcome to the Association's 32nd Radyr and Morganstown May Festival. Our chosen charity this year is Action for Children. As normal, the charity is nominated for the whole year, not just the Festival. Action for Children have already received over £1600 from collections at our local Primary Schools' Christmas events. Unfortunately our Christmas lighting event was cancelled due to the weather, which reduced the amount the charity received. Please support the Festival and the charity and buy lots of Festival Draw tickets as all proceeds go directly to them. There will be a book of tickets inside every copy of the Radyr Chain distributed prior to the Festival.
Our Festival Queen this year is Megan Vigliotta, and her attendants are  Maycee Tustin and Crystal Wales They will be attending many of the events during the fortnight, so come along and see them and support YOUR Festival.
The Parade theme this year is "Children in Action". It will be led by ITV personality, Kate Lewis, the Queen and her attendants. Many pupils of the local primary schools will be taking part. Over the last few months they have been working hard to produce highly colourful costumes depicting many different characters who fit the theme. Please come along and support them. As in previous years, all the local schools will be participating again in both the Festival Parade and the Concert in the Parc.
As usual, the programme extends over two weeks with more than 30 different events. The Festival is designed to appeal to people of all ages and to both families and individuals. Full details of all events can be found on our Festival Website, www.rmfestival.org.uk and on our Facebook Page, the Radyr And Morganstown Hub. Updates can also be found on Twitter @RMHub
On behalf of the R&M Community, I would like to thank the Festival committee and all our other helpers, without whom the Festival could not take place, and also Plasdŵr, who have sponsored this Brochure, and Redrow, who have sponsored the Festival Website.
We have three Festival competitions: a children's literary competition, a children's drawing competition and a photographic competition which is open to all. Full details can be found in this programme.
Please come along and join us at as many of the events as possible, where hopefully you will meet many of your neighbours and friends and maybe make some new friends as well.
We look forward to seeing you all.
David Silver, Chair R&M Association
Festival Committee
Chairman: David Silver, Secretary: Chris Wills
Alan Buckle, Allan Cook, Betty Fitzgerald, Bob Roberts, Chris Dale, Chris St Leger, Claire Davies, Claire Skidmore, David Cargill, Ellis Jenkins, Eric Blackwell,  Gill Evans, Ian Thomas, Julie Davies, Karen Wright, Maggie Roberts, Martin Edwards, Nick Cook, Nick Hawkins, Nina Rice, Ralph Vaughan, Raymond Rivron, Terry Fitzgerald, Thomas Evans, Val Allen