What is the Radyr & Morganstown Festival
A two week May Festival held within the Radyr & Morganstown communities, organised by the R&M Association. Hosting multiple events arranged by local groups to suit all interests. The Festival aims to bring the community together whilst simultaneously raising funds for nominated charities.
The Festival Theme this year is 'Memories'
As many of us are too aware dementia devastates lives! It is the biggest killer in the UK today!
We are the UK's leading dementia charity. Every day, we work tirelessly to find new treatments and a cure for dementia. We provide expert information, training, and support services to all those who need our help and we are creating a more dementia friendly society so people with the condition can live without fear and prejudice.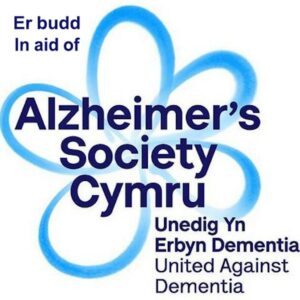 A Message From Our Chairman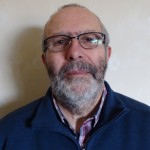 Welcome to the Association's 31st Radyr and Morganstown May Festival. Our chosen Charity this year is Alzheimer's Society Cymru and, as in previous years, the Charity is nominated for the whole year, not just the Festival. This year the Society set up a local fundraising group in R&M and have already raised over £8500 from events, Christmas collections from all three local schools and the Christmas lighting event. Many local people or their families have been affected by Alzheimer's, so please support the Festival and the charity and buy lots of Draw Tickets. All proceeds go directly to the Charity.
Our Festival Queen this year is Joy Lee, and her attendants are Indiana Rayner and Ella Wales. They will be attending many of the events during the fortnight so come along and see them and support YOUR Festival.
The Parade theme this year is "Memories". It will be led by a celebrity the Queen and her attendants. Many pupils of the local primary schools will be taking part. Over the last few months they have been working hard to produce highly colourful costumes depicting many different characters who fit the theme. Please come along and support them. As in previous years, all the local schools will be participating again in both the Festival Parade and the Concert in the Parc.
As usual, the programme covers over two weeks with 30 different events. The Festival is designed to appeal to people of all ages and to both families and individuals. Full details of all events can be found on this Festival Website, kindly sponsored by Redrow Homes Ltd, and on our Facebook Page, the Radyr And Morganstown Hub. Updates can also be found on Twitter @RMHub
On behalf of the R&M Community, I would particularly like to thank David Cargill who has stepped down from being Festival Committee Chair, a role he has held since the first Festival. Thanks also to all our other helpers, without whom the Festival could not take place.
There are four Festival competitions: children's literary and drawing competitions, a photographic competition, and this year there is also an adult's art competition. Full details can be found in this programme.
Come along and join us at as many of the events as possible where you will meet many of your neighbours and friends and hopefully make some new friends as well.
We look forward to seeing you all.
David Silver, Chair R&M Association
Festival Committee
Chairman: David Cargill, Secretary: Chris Wills
Alan Buckle, Allan Cook, Betty Fitzgerald, Bob Roberts, Cheryl George, Chris Dale, Chris St Leger, Claire Davies, Claire Skidmore, David Cargill, Eric Blackwell, Gill Evans, Ian Thomas, Julie Davies, Karen Wright, Maggie Roberts, Mark Partridge, Mark Richards, Martin Edwards, Michael Sullivan, Nick Cook, Nick Hawkins, Ralph Vaughan, Raymond Rivron, Terry Fitzgerald, Thomas Evans, Val Allen