What is the Radyr & Morganstown Festival
Normally, a two week May Festival held within the Radyr & Morganstown communities, organised by the Radyr and Morganstown Association (RMA). Hosting multiple events arranged by local groups to suit all interests.  The Festival aims to bring the community together whilst simultaneously raising funds for nominated charities.
For 2021 the Festival consisted of a mini-festival in May 2021 comprising of mostly online events. We then re-convened in September for some of our more traditional format of larger and outdoor events that bring the community together whilst still working with the restrictions of Alert Level 0.
We are currently working on the Festival Events schedule for May 2022 in the hope that our more traditional format of a full progamme of indoor and outdoor events can resume safely by that time.
Festival Charity
The Festival Charity for 2022 is Headway Cardiff & South East Wales

Headway Cardiff & South East Wales help people affected by acquired brain injury to rebuild their lives. Acquired Brain Injury can happen to anyone, anywhere at any time. Lives can be changed in an instant. At Headway Cardiff & South East Wales we support individuals with Acquired Brain Injury to regain their independence and help their families, friends and carers adapt to a new way of life. We offer social groups, life skills sessions, counselling, an Information & Outreach service and an Independence & Wellbeing Centre based at Rookwood Hospital.
The Festival Committee are working closely with the fundraising team from Headway Cardiff & South East Wales who are looking to create a local fundraising group in Radyr & Morganstown to ensure that they can make the most of opportunities to raise funds and awareness through their year.
A Message From Our Chairman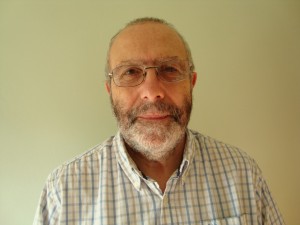 (Updated March 2022)
Welcome to the Association's 35th Radyr and Morganstown May Festival.
After two years of a pandemic with many events cancelled, we hope this year's Festival can go ahead without any Covid restrictions. The charity nominated for the whole of this year is Headway, Cardiff and South East Wales.
Sadly, the charity did not receive any money from school post-concert Christmas collections, so please support the Festival and the charity – buy lots of Festival Draw tickets. All proceeds go directly to them. A book of tickets was in every Radyr Chain distributed prior to the Festival.
As usual, the programme extends over two weeks with around 30 different events. The Festival is designed to appeal to people of all ages and to both families and individuals. Full details of all events can be found on our Festival Website, www.rmfestival.org.uk and on our Facebook Page, @RadyrAndMorganstownHub. Regular updates can also be found on Twitter @RMHub.
The theme for this year's Festival is 'Happy Hats ', so please wear Happy Hats to all events! To start this year's Festival, our first event will be the Fete, which we hope to be even larger than normal. On the Bank Holiday Monday a Parade returns to our programme. There will be a Hats for Headway parade starting around the War Memorial and going to Lychgate Gardens (Sidings) where there will be tea, coffee and cakes available from the Radyr WI and lots of games for the children to play, and our usual dog show. This is for everyone, not just children, so dust off those old hats and Easter bonnets. A new event for children this year will be the Brain Games day organised by Cardiff University and Headway. We will be holding our normal big event "The Concert in the Parc" on the middle Saturday to which everyone is invited to enjoy the bands, the BBQ and the Bar. The Festival will finish with the final concert for Headway at Christ Church where all proceeds will go to the charity. The Draw will be drawn in the interval.
On behalf of the Radyr & Morganstown Community, I would like to thank the Festival Committee and all our other helpers, without whom the Festival could not take place. I would also like to thank Radyr and Morganstown Community Council for their grant and to Plasdŵr, who have sponsored our printed programmes.
During the Festival there will be three competitions: a children's literary competition, a children's drawing competition and a photographic competition which is open to all. Full details can be found in the Competitions Section. Please come along and join us at as many of the events as possible, where hopefully you will meet many of your neighbours and friends and maybe make some new friends as well.
We look forward to seeing you all.
David Silver, Chair Radyr & Morganstown Association
2021 Festival Committee
Chairman: David Silver, Secretary: Chris Wills
Ade Currie, Alan Buckle, Allan Cook, Betty Fitzgerald, Bob Roberts, Carys Jenkins, Chris Dale, Chris St Leger, Claire Davies, Claire Skidmore, David Cargill, Emma Allfree, Eric Blackwell,  Gill Evans, Ian Thomas, Julie Davies, Karen Wright, Maggie Roberts, Mark Aston, Mark Richards, Nick Cook, Nick Hawkins, Peter Fortune, Philip Head, Ralph Vaughan, Rosanne Holmes, Richard Wales, Terry Fitzgerald, Tom Evans, Val Allen.